Research Advisory Council
Doctors won't cure mental illness. Researchers will.
Associate Professor James Scott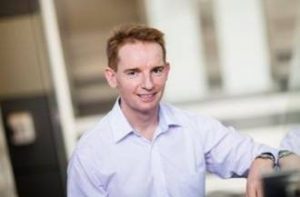 James is a child and adolescent psychiatrist and associate professor at The University of Queensland Centre for Clinical Research whose research is by supported by a National Health and Medical Research Council Practitioner Fellowship. He leads a programme of research in youth mental health.
James has co-authored over one hundred peer reviewed publications, has been awarded almost six million dollars in competitive funding for research and regularly speaks at national and international conferences. He continues his clinical work as a psychiatrist at the Royal Brisbane and Women's Hospital Early Psychosis Service.
His research streams are encapsulated under:
epidemiology;
bullying;
autoimmune basis of psychiatric illness and
clinical trials in early psychosis.
Professor Sue Spence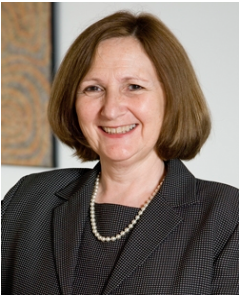 AO, FASSA, FAPS, PhD., MBA., BSc (Hons)
Susan H Spence is an Emeritus Professor the School of Applied Psychology and Australian Institute of Suicide Research and Prevention at Griffith University, Australia.  Previously held the position of Deputy Vice Chancellor (Academic) at Griffith University from May 2009 to March 2014, after a term as Pro Vice Chancellor (Quality and Student Outcomes) from November 2007 to May 2009.
Before joining Griffith University, she was Dean of the Division of Linguistics and Psychology at Macquarie University in Sydney. She has also held the positions of Deputy President of Academic Board, at the University of Queensland where she was also Head of the School of Psychology and Head the School of Journalism and Communication. She is a Fellow of the Australian Psychological Society, British Psychological Society and the Academy of the Social Sciences in Australia.
Her research interests lie in the causes, assessment, prevention and treatment of anxiety and depression in young people. She is on the editorial boards of several international journals and has also been a member of numerous State and Commonwealth advisory committees and granting bodies in Australia, in the area of mental health.
In January, 2016 Sue received the award of Officer of the Order of Australia in recognition of her distinguished service to mental health research, particularly to prevention and treatment in young people, to tertiary education, and as a mentor.
http://www.brave-online.com/                                               http://www.scaswebsite.com/
Professor Jason Connor
Jason Connor is a Professorial Research Fellow in the Centre for Youth Substance Abuse Research and a Professor of Clinical and Health Psychology, both at The University of Queensland. He is also a National Health and Medical Research Council (NH&MRC) of Australia Career Development Fellow and was Director of the Centre for Youth Substance Abuse Research from 2008-2014.
Jason is a clinical psychologist by training and a Fellow of the Australian Psychological Society (APS). He has specialist membership in the APS Health and Clinical Colleges. Jason commenced his academic career after being awarded a NH&MRC doctoral scholarship (PhD, 2002) for research into substance use disorders. Since moving from full-time clinical practice to academia, he has successfully combined teaching responsibilities with research publishing over 150 peer reviewed papers and receiving $8 million in research funding as Chief Investigator.
His main research focus is substance use disorders. Research areas include substance use assessment and treatment, genetic markers of alcohol and nicotine dependence, the efficacy of anticraving medications, measurement of alcohol craving, novel psychological models of problem drinking and the prevention of youth substance abuse.
Jason has received awards for his research (Australian Psychological Society Early Career Research Award), teaching (National Carrick Institute Citation for Excellence in Teaching and Learning) and service to the profession of psychology (Australian Psychological Society Health College Award of Distinction). In addition to his academic roles, he has an appointment with Queensland Health and continues to offer clinical services.
Professor Leanne Hides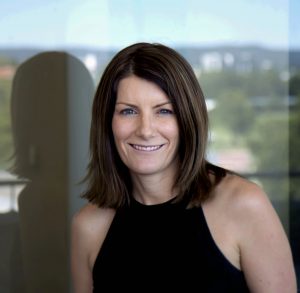 Dr Leanne Hides is a clinical psychologist with clinical and research expertise in the assessment and treatment of primary and co-occurring substance use disorders in young people. She also has worked extensively in youth mental health. She is a Australian Research Council (ARC) Future Fellowship holder at the Institute of Health and Biomedical Innovation (IHBI), Queensland University of Technology (QUT). Leanne is also the Deputy Director of the Centre for Youth Substance Abuse Research (CYSAR), the only youth-focused research centre of its kind in Australia. Leanne has developed brief and cognitive behaviour therapy (CBT) interventions for substance use and comorbid mental health issues in young people and has led over ten clinical trials on these interventions. Leanne also develops web and mobile app based interventions and is the QUT project leader of a major project in the Young and Well Collaborative Research Centre developing Etools for enhancing the mental health and wellbeing of young people.
Her current research interests include:
Understanding the relationship between youth wellbeing and mental health
Young and Well Cooperative Research Centre – Development of mobile phone and web-based interventions targeting the mental health and wellbeing of young people
Developing and testing new models for understanding youth substance use and comorbidity
Improving the treatment of youth substance use and comorbidity
Associate Professor Stephen Stathis
MBBS, FRACP, FRANZCP, Cert. Child Adol. Psych, DTM&H, MSc
Medical Director of Child and Youth Mental Health Services at the Lady Cilento Children's Hospital, Brisbane.
Associate Professor Stephen Stathis has obtained a dual fellowship in paediatrics and psychiatry, with certificates in Child & Adolescent Psychiatry and Forensic Psychiatry. He has had extensive experience working among marginalised young people within the youth justice system.
Stephen is a strong supporter of regional and rural psychiatry, and directs one of the largest telepsychiatry services in Australia. For over 8 years, he was member of the Board of ACT for Kids, an Australian NGO which works to treat and prevent child abuse. His clinical interests are broad and include 'bridging the gap' between paediatrics and psychiatry, gender dysphoria, consequences of early childhood trauma and abuse, and adolescent forensic psychiatry.
Dr Michelle Fryer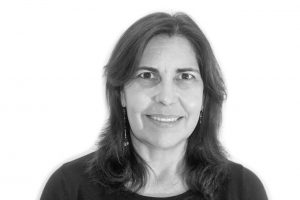 Chair, Queensland Branch of the Faculty of Child and Adolescent Psychiatry
Royal Australian and New Zealand College of Psychiatrists
Dr Fryer completed her undergraduate degree at Leeds University, UK, emigrated to New Zealand where she trained in psychiatry then on to the Gold Coast where she finished her specialist training with sub-speciality training in Child and Adolescent Psychiatry.
Dr Fryer practised for over ten years on the Gold Coast, including a period as the acting Director of CYMHS. Dr Fryer is currently working for the Children's Hospital Queensland and has a small medico-legal private practice.
Interests:
Impact of abuse and neglect on the developing child – short and long outcomes for mental health.
Infant Mental Health.
Professor Michael Breakspear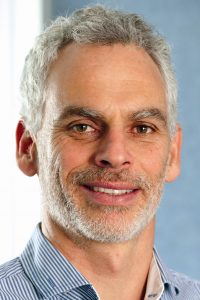 Professor Michael Breakspear is the Coordinator of the Mental Health and Complex Disorders at the Queensland Institute of Medical Research (QIMR) and a consultant psychiatrist at the Brisbane and Women's Hospital. He trained in medicine and physics at the University of before completing his specialist training in psychiatry at St Vincent's Hospital.
He moved to QIMR in 2009 to become the inaugural program coordinator of mental health and complex disorders. He leads a multidisciplinary research team whom undertake psychiatric and imaging   research aimed at improving diagnosis and treatment in clinical psychiatry.

Dr David Hartman
Consultant Psychiatrist, AMYOS Team, Townsville HHS and also Private Practice with children, adolescents and young adults.
Throughout my career I have worked with patients across the age range, but I have had a particular interest in working with teenagers, particularly with young people with severe mental health problems associated with suicidal behaviour, deliberate self harm, psychosis or violence. My work has been informed by an understanding of family relationships, child development and childhood trauma, and my practice has included medication management, psychodynamic therapy, systemic family therapy, mentalizing based treatment, and mindfulness based therapies. I have also maintained an involvement in supervision, teaching and training of medical students, junior psychiatrists and other mental health professionals.
Michael Daubney