Our Board
Board Members
Mr Michael Halliday (Chair)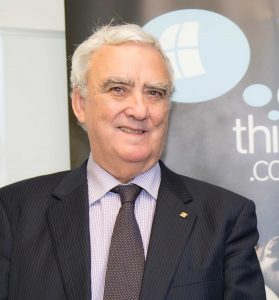 Magistrate Halliday was with the Queensland Magistracy for 11 years with his appointment as a magistrate on 16 June 1997. He served as magistrate at Brisbane, Dalby, Oakey, Chinchilla, St George, Taroom and Petrie. He was full-time Coroner at Brisbane for almost two and a half years.
At his valedictory ceremony, attended by over 140 people, the Court and legal profession reflected on Magistrate Halliday's 40 years' service in the law – a career that took him from articled clerk in Melbourne to barrister in Queensland where he was a barrister in private practice, a Crown Prosecutor, a part-time lecturer in law at QUT and a member of a number of administrative tribunals.
During his legal career Michael developed a keen professional interest in medico-legal issues, he became involved with the ethical education and training of the nursing and legal professions and he took interest in mental health issues especially in so far as they affected youth.
Michael, who throughout has legal career has seen the prevalence and ravages of mental health in our society has joined the Board of Clear Thinking Qld in order to offer some contribution towards the welfare and rehabilitation of young persons who are unfortunately afflicted with mental illness, an ever increasing ailment in our present society.
Michael has been married to Anne for 46 years and they have 4 adult children and 3 grandchildren.
Professor Stanley Catts
MBBS, FRANZCP, MD
Dr Catts is an Honorary Professor based in the University of Queensland's Discipline of Psychiatry at the Royal Brisbane and Women's Hospital. His research includes early psychosis program evaluation, clinical trials of novel interventions, and neurobiological studies in schizophrenia. He is currently a Chief Investigator on an NHMRC project grant examining the impact of war service and PTSD in Australian Vietnam Veterans on their sons and daughters.
Dr Catts was chair of the Queensland Schizophrenia Research Foundation and is a Board member of the Psychosis Australia Trust. His clinical work is currently at headspace Taringa providing psychiatric assessments of young people with complex needs.  He is acting chair of the Research Advisory Council. 
Mr Daniel Wilkinson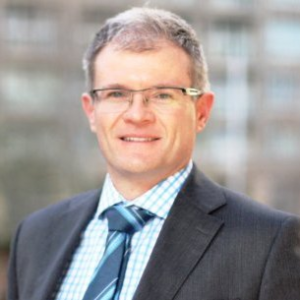 Dan Wilkinson is the Executive Manager of Queensland CTP at Suncorp – a portfolio that protects 2 million Qld motorists. Dan has been with Suncorp for 15 years he has held a number of positions ranging from Claims Processing and Rehabilitation through to Strategy, Finance, and major systems implementations.
With a Bachelor of Nursing, Dan previously worked in Emergency at Sydney's Royal North Shore Hospital.
Ms Julie Whitehouse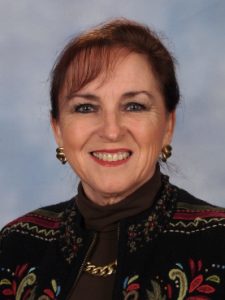 Julie is a Member of Board Seton College, Member of Leadership Team Seton College
Volunteer Work:   Guide at Qld Art Gallery and Gallery of Modern Art (15 years). Former leader Of Seton College Mater Little Miracles Team raising funds for Sick babies and their mothers at Mater Mothers' Hospital
Experience:  Graphic design, fine art, events management, 40 years teaching- state and private sectors
The last fourteen years Julie has taught adolescents at Seton College with a range of issues that have affected their learning- e.g. ASD. ADD, ADHD, II, PI, Social Emotional.   Seton College is a Brisbane Catholic Education outreach college specifically working with students who would find a large, academically oriented secondary school emotionally, academically and physically challenging.  It seeks to get these students back on track and prepare them for employment that best suits their needs and abilities thus empowering them to be happy, positive contributors to the community.
Ms Henriette Draaijer
MBA, Grad Cert in Commerce (Accounting), Dipl Neuroscience of Leadership, AIMM, Member of Change Management Institute.


Henriette is an experienced, multilingual business professional, with a strong background in organisational and leadership development with leading international corporations. Her significant consulting experience leverages her MBA, her Graduate Certificate in Accounting and her Diploma in Neuroscience of Leadership to deliver quantifiable performance improvements. Originally from a European corporate background, her skills have been developed in a variety of industries, ranging from government organisations to multinational corporations in Oil & Gas, Publishing, Aviation and Consultancy. She has an acute awareness of the consequences of change and the interdependencies between governance, people, systems and processes.
Henriette has a wealth of neuroscience of leadership experience and background icm with (performance) coaching.  She is highly interested in: emotional (self) regulation, the neuroscience of decision making, collaboration and engagement, sustainable change in a brain friendly way.
Henriette is currently working with Queensland Health – Metro North Hospital and Health Service.
Ms Nina Psaltis (Secretary)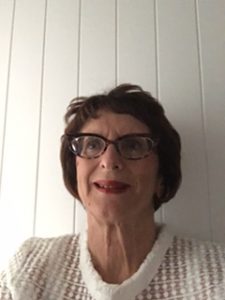 Former Public Affairs Manager, Queensland Law Society and Manager of the Queensland Law Foundation.  Nina started her own consulting business in 1998 and has worked with professional firms, major energy, infrastructure companies and other associations.  Her clientele also included not-for-profit organisations.
Nina is currently General Manager for the Australia College of Community Association  Lawyers and Director of the Brisbane Women's Club.